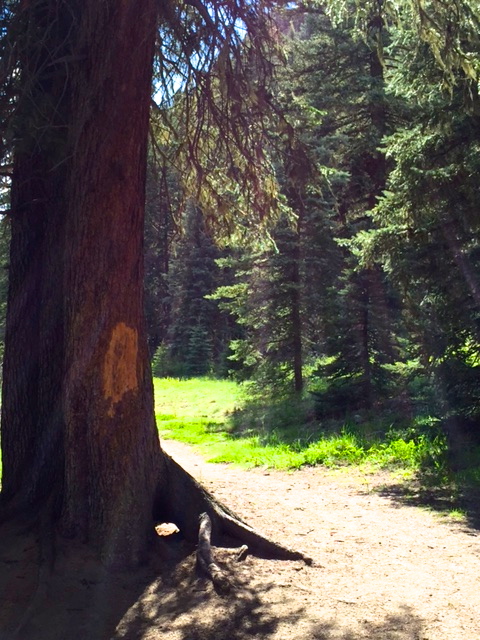 By Judy Villanueva
As Jesus and his disciples were on their way, he came to a village where a woman named Martha opened her home to him. She had a sister called Mary, who sat at the Lord's feet listening to what he said. But Martha was distracted by all the preparations that had to be made. She came to him and asked, "Lord, don't you care that my sister has left me to do the by myself? Tell her to help me!"
"Martha, Martha," the Lord answered, "you are worried and upset about many things, but few things are needed—or indeed only one. Mary has chosen what is better, and it will not be taken away from her." (Luke 10:38-42)
To sit at the feet of Jesus and let Him be my one distraction sounds both enticing and elusive. More often than not, I find myself in the kitchen with Martha, scowling at Mary and wishing so badly I could be the one sitting at Jesus' feet.  I like to think that Martha loved Jesus from the kitchen amidst her many distractions and wish I couldn't relate to how she let them postpone the joy of entering his presence.  But, I can.   As I slow down with this passage and take my pulse, I become aware that I am stuck in the kitchen!  I want to be next to Jesus, close enough to see the expression in his eyes and hear the tone of his voice. I know he is in the room with me but am not quite sure how to drop all my doing and find a place at His feet.  Do you ever feel that way?
This moment of awareness becomes a prayer and I ask Jesus to take my soapy hands and lead me out of the kitchen. "Help me, Lord, to turn away from the many things that fill my heart with worry and teach me to want only one thing — only One."  I suddenly realize that what I really need is to look at Jesus!  One simple nod from Him is all it will take to help me drop my dishes and run to Him. Imagine this moment with me.
Can you see Jesus looking at you in the middle of your day and inviting you to come sit with Him?
Prayerfully, with my Bible on my lap, I imagine the scene and I look at Jesus.  He looks at me!  I see Him seeing me and hold my breath.  THEN, He gives me a smile and a nod and I run to Him!  I realize, as I make my way over, that I didn't think there would be room for me and I wasn't sure I'd be welcome.  But, looking up at Jesus face I find a big welcome and looking down at His feet, I find a place prepared just for me!
"Jesus, thank you that always see me. I give you permission to nudge me out of my busyness! Thank you that I will always see a "welcome" in your eyes and find a place in your presence prepared just for me. Help me today to bring that same welcome to others. Amen."
How about you?
Where do you find yourself in this Bible story? Are you in the kitchen, busy with preparations? Or, are you sitting at Jesus feet?
Does the pace of your life leave room for noticing Jesus beckoning you to come to Him?
Do you define yourself by the "many things" or by the "only One"?
What do you need from Jesus today? As you sit at His feet and have His full attention, how can He help you today?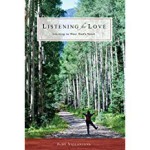 Click here to buy Listening for Love Kindle Edition
Worship