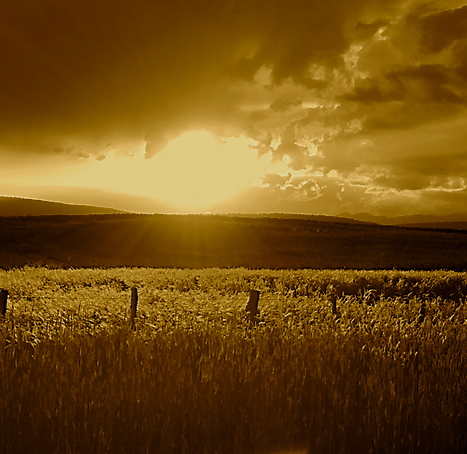 By Judy Villanueva
Luke 7:11-15
Soon afterward, Jesus went to a town called Nain, and his disciples and a large crowd went along with him. As he approached the town gate, a dead person was being carried out—the only son of his mother, and she was a widow. And a large crowd from the town was with her. When the Lord saw her, his heart went out to her and he said, "Don't cry."
Then he went up and touched the bier they were carrying him on, and the bearers stood still. He said, "Young man, I say to you, get up!" The dead man sat up and began to talk, and Jesus gave him back to his mother.
Huddled close together we prayed.  A stranger to me, she came forward after Sunday service and shared her story of buried hopes and disappointed dreams.  She recounted one loss after another and described a sadness that broke my heart.  Hopelessness seemed to surround us and I could feel its crushing weight.  "No! No! No!" were the words I quietly prayed  in response and "Jesus, come save us."  Sometimes life deals us blows that knock the wind right out of us and leave us vulnerable and tired.  Sometimes all we can do is trust that God sees us, that He cares deeply and that His voice can call us back to life!
The widow had already lost her husband and now her only son has died.  I imagine that hope and joy lie next to him lifeless, as well.  I wonder if she knew Who it was that noticed her that day—Whose heart went out to her and said, "Don't cry."  Do you ever feel that your life is happening way down here on earth…out of view?  Every time I read that Jesus sees one of His beloved, I am relieved, reassured, and so, so glad!  That He feels for the widow confronts my wounded notion that Jesus, being God, knows everything and has no reason to feel for us. On the contrary!
"God with us" means that He travels through our moments in "real time" and feels our life with us!
The widow watches Jesus touch her son's coffin, "Young man, I say to you, get up!"  I'm guessing that before she can even make sense of what she has just heard, she sees her son sit up and feels him placed back in her arms!   Can you imagine?   Instead of her worst nightmare, an unbelievable joy sweeps her up and twirls her around!  He's alive!  Her son lives!  Have you ever felt helplessly at the mercy of your circumstances?  Has disappointment ever stolen your hope?
This story reminds me that it's all about Jesus!  It's never about me figuring "it" out…you know, how to be alive!
But rather, it is always about a kind God who sees me in the middle of my life and cares.  It helps me to remember His true heart that says, "Don't cry" when I am utterly devastated…and strengthens me to witness His power over death!  Watching Jesus give back this son to his mother places hope back in my arms and fills my heart with joy!
"Thank you, Jesus, that you notice my coming and going, my joys and sorrows…and feel my life with me!  Help me in my helplessness and please tell my lifeless hopes to "Get up!"  I pray for anyone reading this who may feel weary and hopeless…that they would feel Your love today and Your touch on their life.  Amen."
What about you?
Have you ever felt helplessly at the mercy of your circumstances?
Has disappointment ever stolen your hope?
Do you have friends who will be with you in your sorrows?  Is there a prayer team waiting for you to come forward?
God sees your life and cares!  His heart goes out to you today!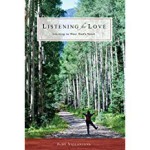 Click here to buy Listening for Love Kindle Edition
Worship